Posted by
Flap
in
Bill Clinton
,
Hillary Clinton
,
President 2008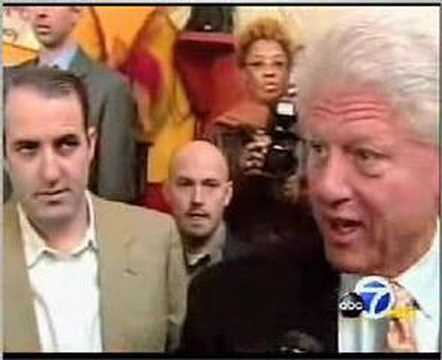 Bill Clinton becomes angry over questions regarding a lawsuit by Clinton backers to reduce the number of caucus sites in Nevada.
Is this meltdown by former President Bill Clinton the beginning of the end of Hillary's campaign for the Presidency?
The end, certainly, of her chances to win Nevada.
Update:
A Nevada federal judge upheld the ability of the Nevada Democratic Party to have caucus sites located inside Las Vegas Strip casinos.
This will undoubtedly benefit Barack Obama who has been endorsed by these workers' union.
---