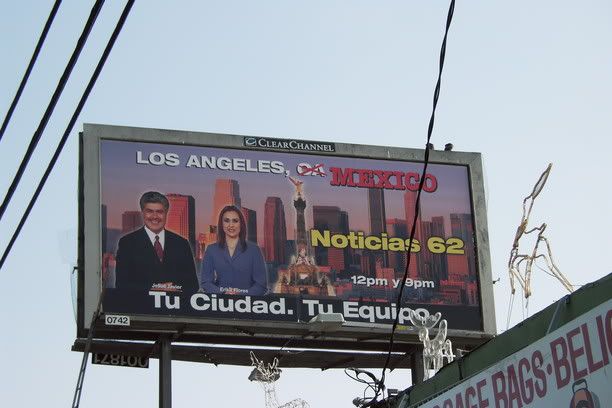 New billboards for a Spanish language newcast are creating a FLAP in Los Angeles. KESQ News has the story here and KFI AM radio in Los Angeles have links here.
When driving home from the dental office tonight I was listening to John and Ken interview California Governor Schwarzenegger. The Governor thinks these billboards are inappropriate and should come down.
Flap agrees – take them down! This is Los Angeles, California and the United States of America – NOT MEXICO
Here is the LA Times article on the billboard.
And Michelle Malkin has this piece here.